The Polo is one of the most popular cars Volkswagen has ever made – and it's therefore a massively important car for the brand. After 14 million sales and five previous generations, last year saw the introduction of an all-new VW Polo – and it needs to be good.
The new Volkswagen Polo has to contend with tougher competition than ever before – and it comes from both inside and outside the VW group. From outside, the new Polo faces an all-new Ford Fiesta, and the VW group's similar-sized VW T-Roc crossover SUV is only more competition. So can the VW Polo it hold its own against the new challengers, or will it fail to keep pace? Read the full CAR magazine review to find out.
New VW Polo review: design and styling
VW has attempted a tricky balancing act here. On the one hand the new Polo is more grown-up than ever – the Mk6 is based on the (genuinely) ubiquitous MQB architecture, and thus benefits from an extended wheelbase (+92mm) and wider body (+69mm), which translates into increased interior space and a more mature driving experience.
On the other, Volkswagen is desperate to attract younger buyers this time around – which has resulted in a big push for sharper looks and, most crucially, a dazzling interior.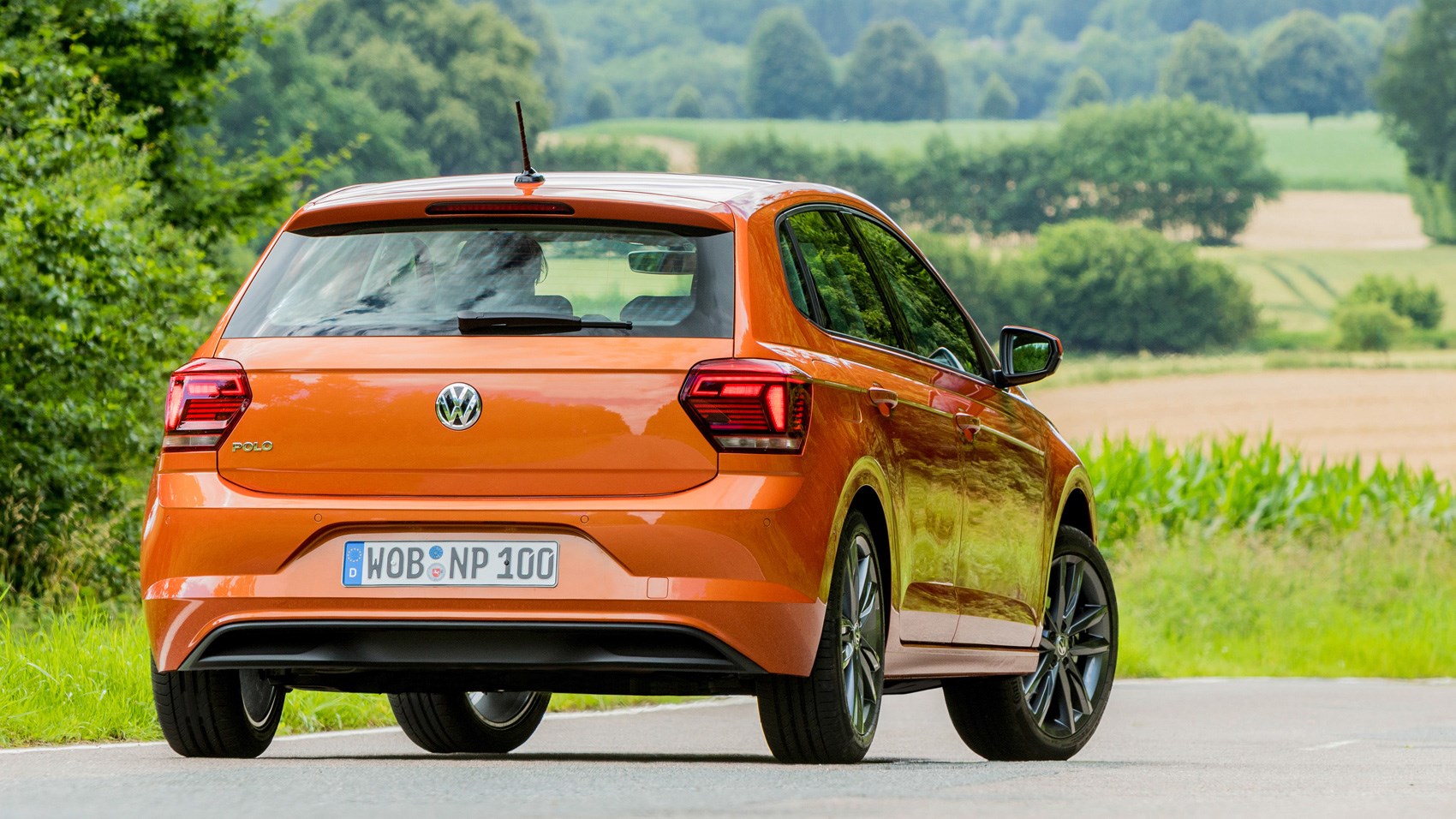 In the pictures the outside tends to come across all mini-Golf-as-usual, but in the metal the double 'tornado line' on the flanks and the other sharp creases really stand out. A selection of potentially unwise paint hues emphasise the effect.
Whatever you think of that, the interior is an unmistakable step-change. Gone is the vertically-stacked dashboard and dark, sombre finish – in its place a bright, colourful and exceedingly modern environment.
Customisation options include the dashboard area and seat fabrics, while the neatly integrated touchscreen infotainment system is now horizontally aligned with the instrument cluster for ease of use.
New VW Polo review: what's it like to drive?
If you're thinking mature means boring, well, you might have a point. At the original unveil, Volkswagen was talking up how much better the new Polo would be to drive, but in the versions we've sampled so far it's more competent than exciting. Typical MQB, basically.
The controls are light and disappointingly vague – with none of the joie de vivre of the benchmark-setting previous-generation Fiesta, for example. To be fair, the latest Fiesta has become 'more mature' as well, but there's little here that so far particularly distinguishes the Polo from the platform-sharing Seat Ibiza.
We weren't even overly impressed with the much-lauded ride quality on the standard suspension, which though soft becomes brittle and irritable when combined with 16-inch wheels and bad surfaces.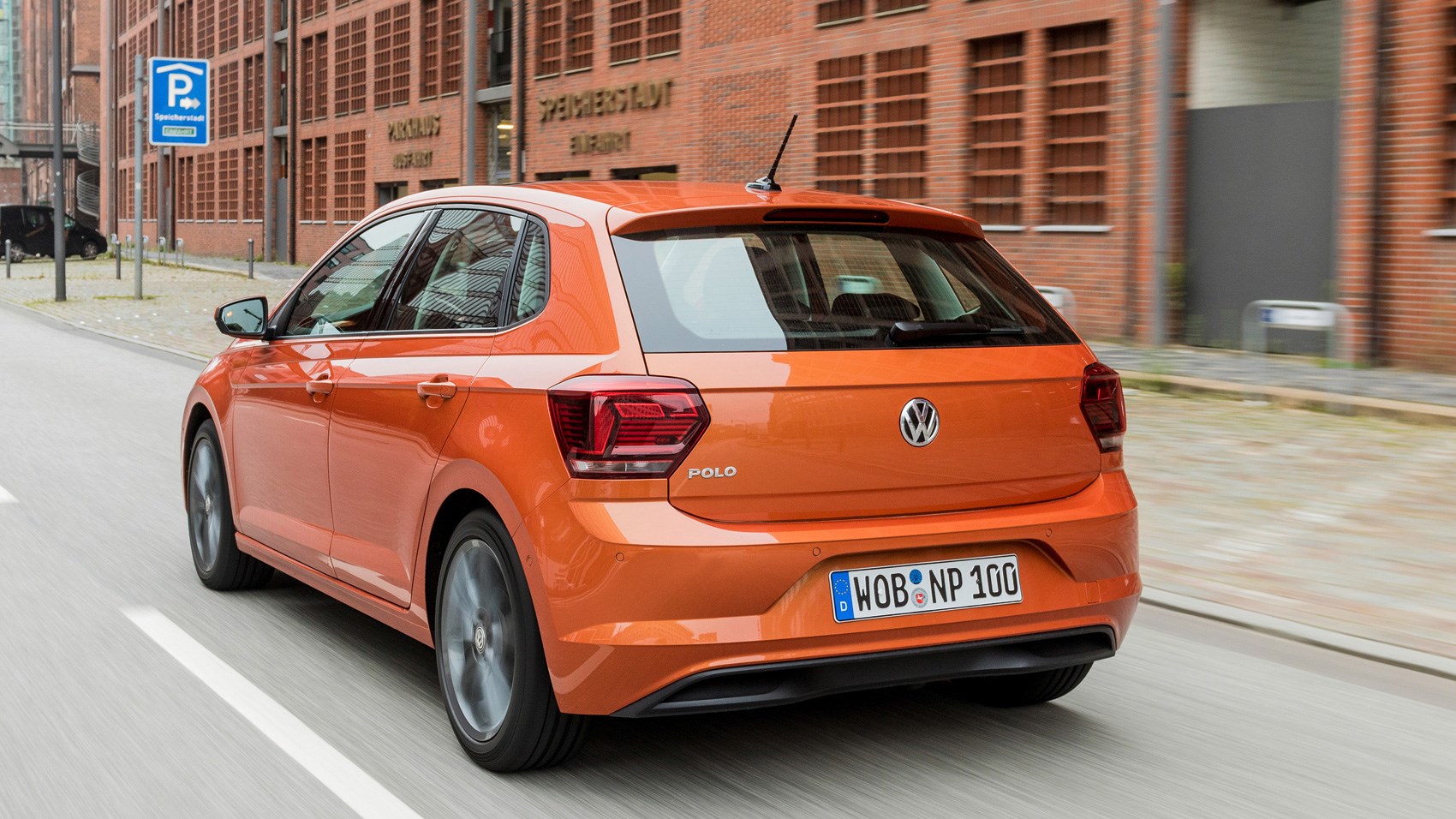 Far better news is the optional Sport Select set-up, which includes variable-rate dampers. This copes with 17s in Normal mode without complaint, and tightens the whole experience just enough when switched to Sport. Worth having.
New VW Polo review: which engine should you pick?
The exact UK engine line-up is still to be confirmed, but a huge 75% buyers are expected to choose the 94bhp 1.0-litre TSI turbo petrol. This is ok if you don't mind the thrashy three-cylinder thrum that goes with wringing it out – 0-62mph takes 10.8sec – but we'd upgrade to the 113bhp variant given the funds.
Though both are restricted to 129lb ft, the extra 20hp makes an immediate difference, and you get six speeds in the gearbox for quieter cruising – the lesser model makes do with just five, which seems very 20th century.
Expect a rubbery shift-action and jaw-droppingly lengthy ratios in either instance, and a longing for the seven-speed DSG, which is snappy and suits the turbo triples' energetic on-boost power delivery. Let the revs drop too low, and both engines take a fair old time regaining their momentum.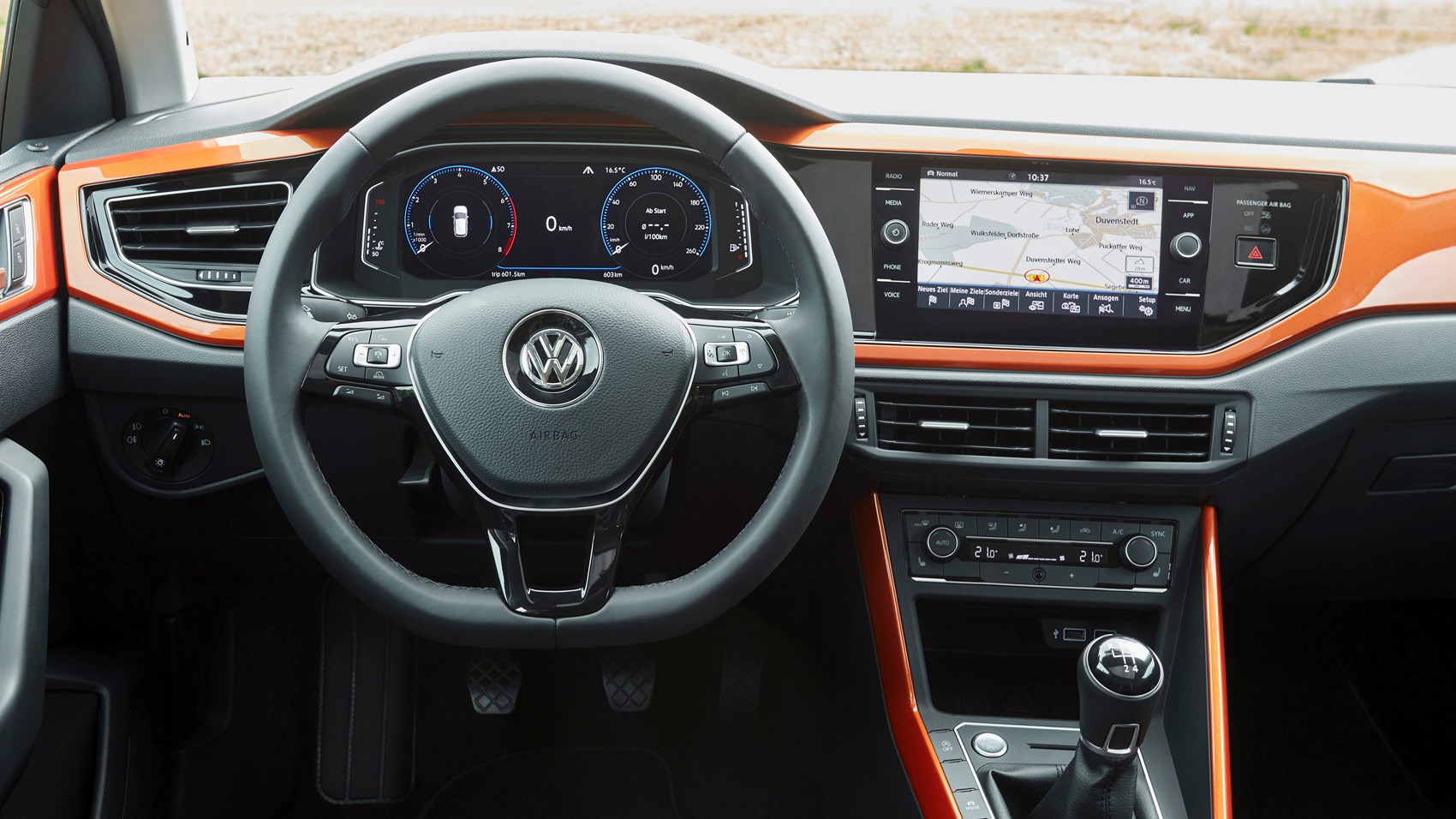 You will also be able to get at least 1.6-litre TDI Polo in the UK, but only a small fraction of buyers will bother – and we see no reason to try and dissuade them. Nuff said.
A 200hp Polo GTI comes later on, as does (still TBC for the UK) the 148bhp 1.5-litre TSI Evo engine, which is an absolute joy in the Mk7.5 Golf.
What about the new Volkswagen Polo's interior?
This certainly makes a strong statement. Every Polo we tried on the launch had a two-tone dashboard and a different colour dashpad. Somehow it isn't too much, though we're not sure how well the lighter plastics will fare long-term – the daily grime, so to speak, will quickly start to show on them, especially around the door handles.
Quality is good rather than outstanding. Everything you're likely to regularly touch has been neatly attended to, with plush plastics and padding, but there are some cheaper materials in other areas and one or two of the panel gaps on the test cars were surprisingly revealing.
So while you can clearly see the hierarchy over the Seat Ibiza, the Polo isn't as far ahead of the Fiesta as we expected – your preference may come down to the differing design: the Ford curvy and clever but with a free-standing infotainment screen versus the geometric jazziness and thorough touchscreen integration of the Polo.
That said, if you regularly carry adults in the back the Polo is more spacious. And it does have a generous 351 litres of boot capacity, 71 litres more than its predecessor (though some of that increase comes from binning the spare wheel if we're not mistaken…).
New VW Polo review: infotainment and tech
The latest 'Composition' infotainment systems are very slick and very responsive – and more important still, easy to use and intuitive. The graphic interface is nicer than the Ibiza's, while Ford's Sync 3 system seems prehistoric by comparison, in look if not execution.
You can bolster the infotainment with a second-generation Active Info Display – VW-speak for the all-digital instrument cluster, and very similiar to Audi's Virtual Cockpit system.  Polo is the first vehicle in the entire Volkswagen Group portfolio to get this new gadget, which offers more viewing and customisation options than the previous version.
It's a nice toy, but like the driving mode selector, we question how often you'll actually take advantage of its different functions and the standard analogue dial set hardly looks low rent. We'd put the money this costs towards the Sport Select suspension instead.
Ditto the 300W Beats audio system, wireless phone charging capabilities and LED headlights, which are fine luxuries but hardly high priority.
UK spec levels are still TBC, but expect the familiar S, SE, SEL and R-Line trims – plus a be-decaled Beats special edition. Standard equipment is likely to be generous, including air-conditioning on all models.
New 2018 VW Polo: safety and driver assistance
Also standard across the range is city emergency braking with pedestrian detection – and you can option other 'big car' safety equipment including blind spot monitors, rear traffic alert and active cruise control.
Add this last to a DSG-equipped Polo and it becomes the first car to offer 'Stop & Go' capability while still relying on a manual handbrake, which is something to thrill the kids with when you get home.
There's no other latest self-driving tech, though, and Polo doesn't offer road sign recognition (which is available on the Fiesta).
Euro NCAP hasn't revealed any results yet, but the MQB-based structure is stiffer and stronger than before, and VW specifically refers to a number of the safety body's trickier crash test requirement when discussing the development of the car. Anything but five stars will be a failure.
New VW Polo review: verdict
If you want sharp looks, plenty of tech and an undemanding driving experience crossed with a solid gold (ok, now slightly tarnished) image and lots of space (for a supermini), the new VW Polo is going to be tough to beat. If there is pressure, it isn't showing.
This is a quality effort – UK prices aren't confirmed, but it's expected to start around £13,500. That's a little more than the old car but with added equipment. The value for money equation checks out.
If we sound a bit downhearted about it that's only because we were hoping for even more, a Polo to finally mate VW material quality with a real sense of engagement and fun, and we just haven't quite got that here. It's good, but it's not yet great – bring on the new GTI.