Classic cars may look stunning on the road, but they're usually temperamental, unreliable and, well, broken – so they often spend more time in the garage. But what if you could combine all the charm of a classic, with all the reliable engineering of a modern car? Enter the Sutton GT500CS Mustang, a reimagining of one of the most iconic muscle cars ever made.
Revealed at the London Motor Show this week, the Sutton GT500CS may look like a totally original build, but it's actually Frankenstein's monster of a machine. Made for a client commission, the Sutton GT500CS is based on an original 1967 Mustang chassis, but adds modern bodywork and a contemporary paint job. LED lighting and 18-inch alloys also continue the 'resto-mod' look.
Underneath the bonnet, Sutton's Mustang uses a traditional 5.4-litre V8, but tweaks it with less customary racing pistons, eight-port fuel injection and a high-performance camshaft. The overall package is good for 512bhp, and it's mated to a contemporary five-speed manual with a limited slip diff. Power steering and proper disc brakes also mean it should handle and stop like a younger car, too.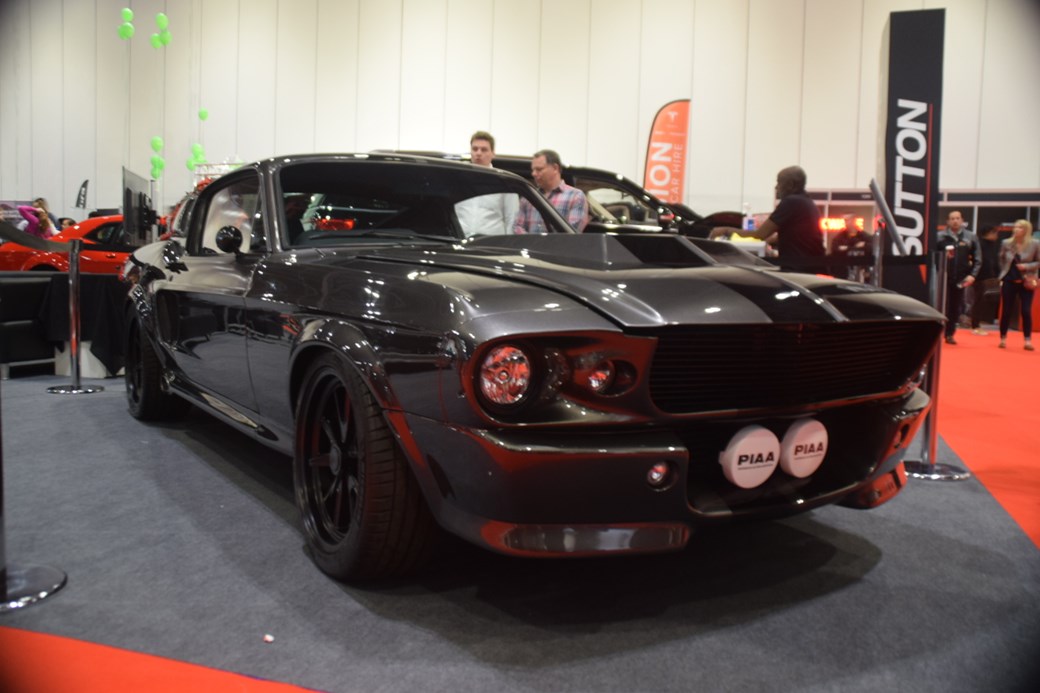 Inside, the Frankenstang features period dials with LED gauges, carbonfibre trim – and even Apple CarPlay.
Sutton says the car on display at this weekend's motor show was commissioned in 2017, and costs around £250,000 from start to finish. A project takes around 10 months, and prices for other Mustangs will range from £190,000 to £300,000 depending on what you spec.
But would you buy one? Or would you prefer an original beast? Let us know in the comments below.